Dearton Industrial Co., Ltd, our company is a part of a large diversified group having its operations in Taiwan & ASIA, we are one of the top designing & manufacturing of circular knitting machine in Taiwan since 1991.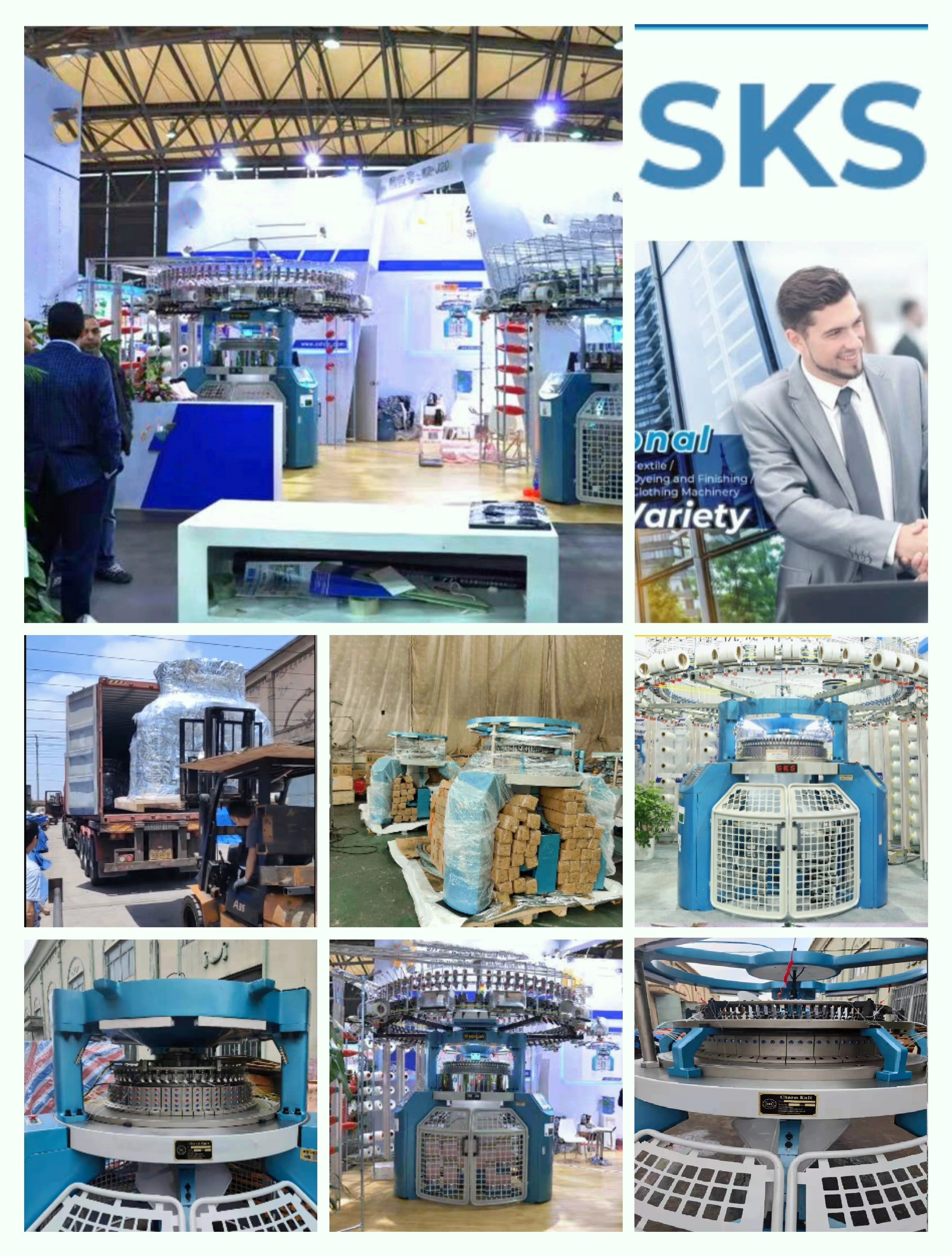 Quality First & Upgrade Clients Profits First, our spirit.

Over 30 years rich manufacturing experience , we use Japan CNC facilities to produce the knitting parts, such as: Sinker Cam Box, Cam Box, Cylinder, Carriage Ring, Yarn Carriage, therefore, our machinery are high speed type which can produce more fabric! Example: our SKS-SJ4,Single Jersey machine can fit 6F/inch, 5F/inch, 4F/inch. 3.2F & 3F/inch.


***
All our machines with EUROPE-CE certification !***
Mode No.:
SKS-DJOP
Name:
DOUBLE JERSEY OPENCUT circular Knitting machine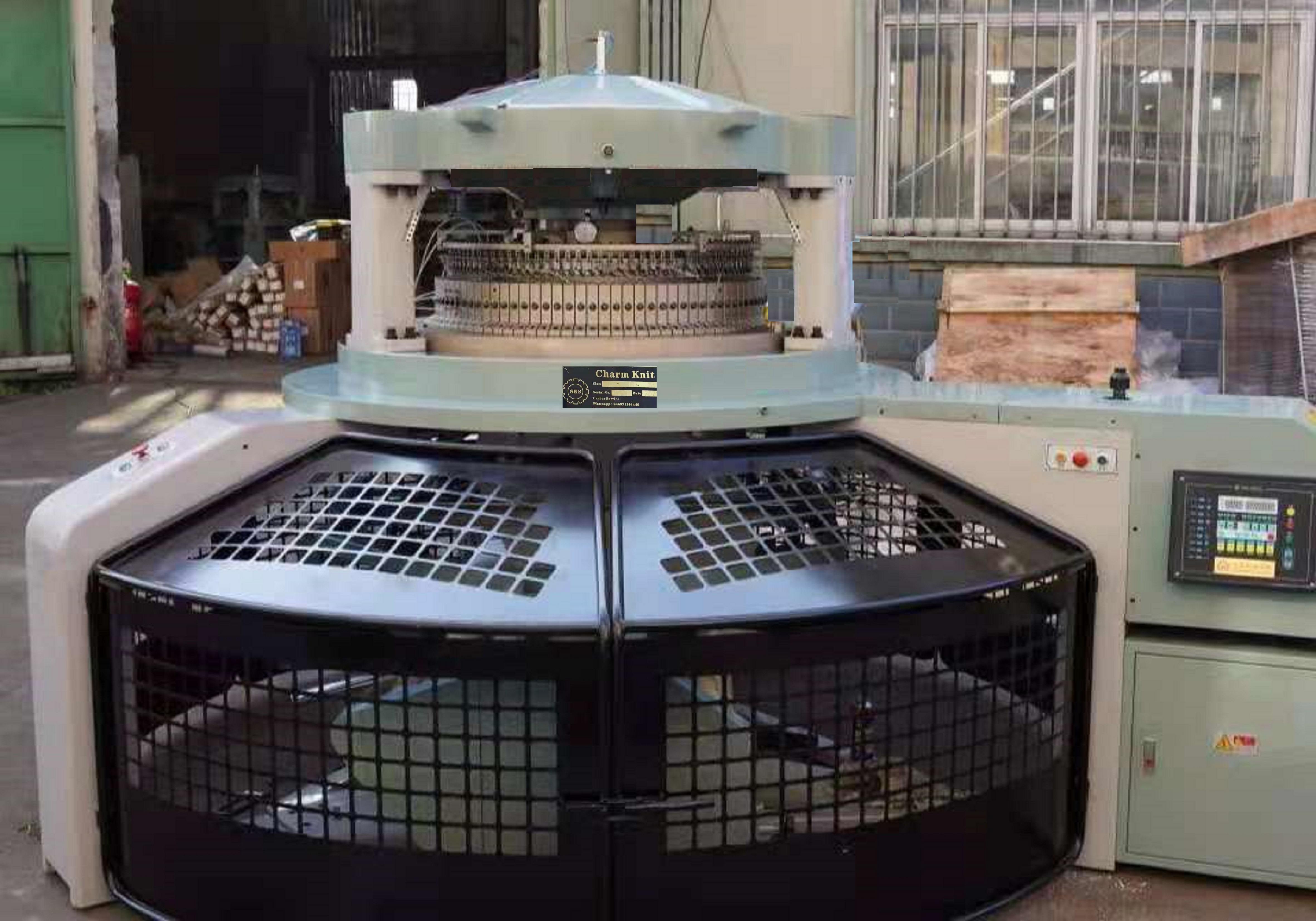 ** Such CAM BOX = EUROPE type **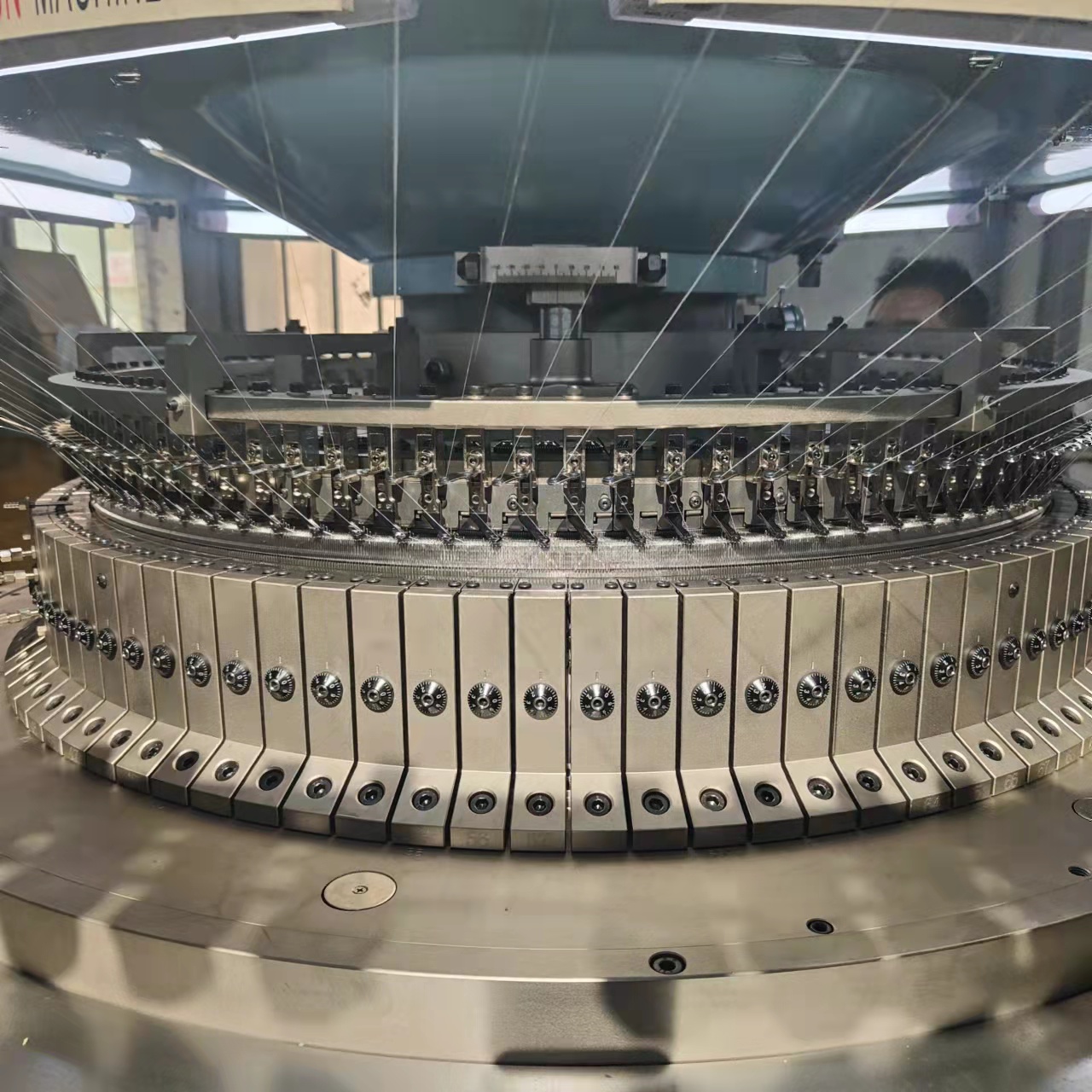 ** Such CAM BOX = EUROPE type **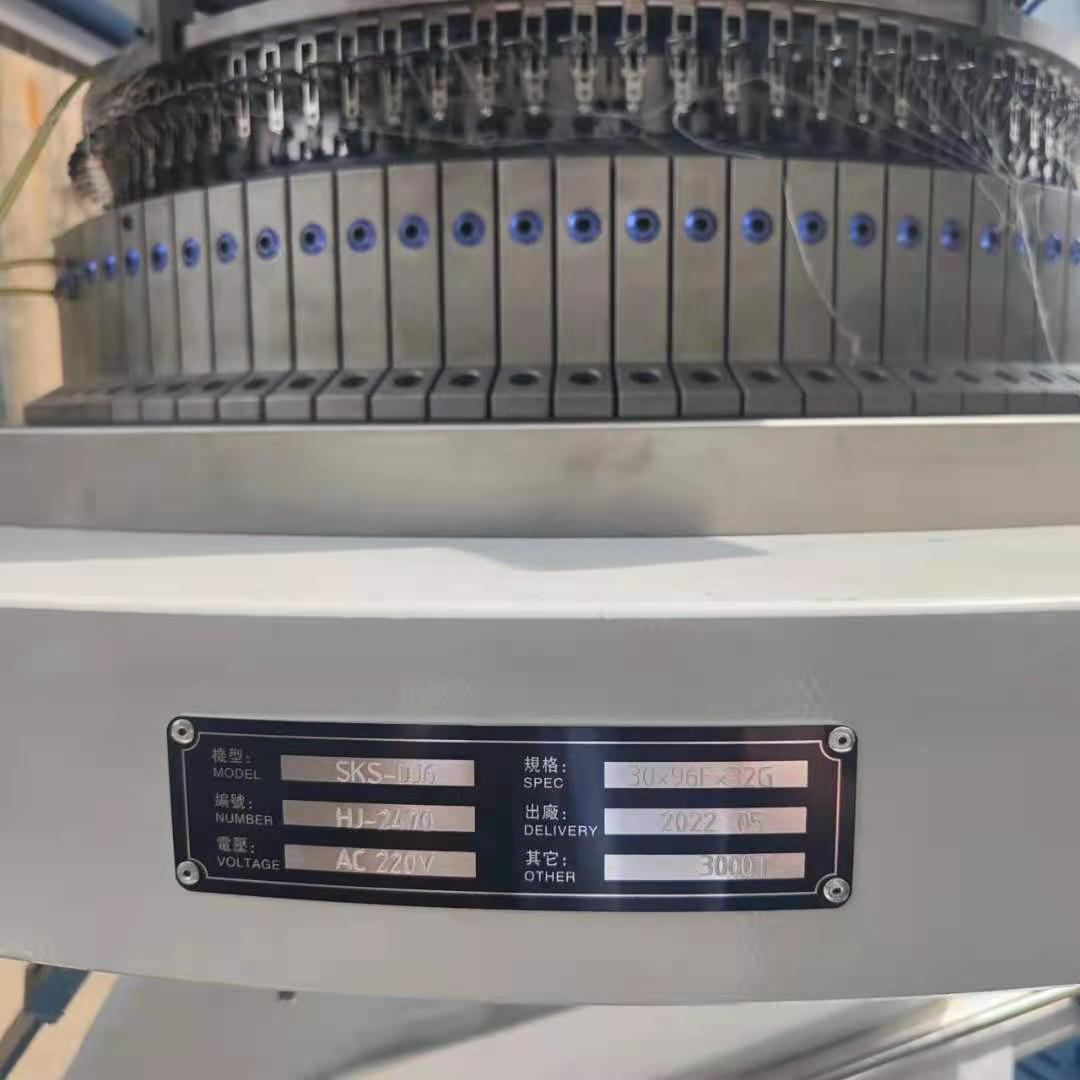 Specification:
SKS-DJOP

DOUBLE JERSEY Circular knitting machine
28" - 36" x 24g/28g/32g/36g/40g
Feeder: 2.6F/2.8F/3F/3.2F

Pilot Speed

22 rpm

Normal Speed

28 rpm

Max. Speed

33 rpm

Weight

3200kg -3800kg

Working Space

5 x 5 M
Feature:
User-friendly SKS-DJOP , DOUBLE JERSEY OPENCUT circular knitting machine, less noise, high speed RPM performance, 100% complete fit quick mass production from fine grade cotton knitting, high quality synthetics fabrics, lux multi-yarns knitting.
# SKS-DJOP can produce the high grade fabrics, Polyester knitted fabrics, T/C, T/R & viscose spandex P/D & printed fabric as below:

Rib Knit

Purl Knit

Interlock Knit

Cable Fabric

Bird's Eye

Cardigans

Milano Ribs

Pointelle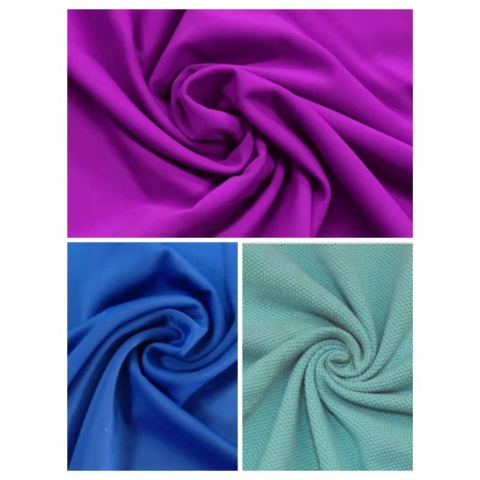 Standard Parts & Brand / Machine
1. NEEDLE/ SINKER:

GROZ BECKERT

/GERMANY
2. OILER = GERMANY, MEMMINGER P6. 12 TUBE, ELECTRONIC TYPE OR SIMILAR AS.
3. CAM : JAPAN SKDII STANDARD

4. CAM BOX : ONE FEEDER/CAM BOX / 3 FEEDER PER CAM BOX FOR FLEECE KIT.

5. INVERTER: DELTA /5.5 -7.5 KW CAPACITY

6. DIGITAL CONTROL PANNEL – TAIWAN

7. FEEDER : SMG BRAND / STORAGE TEETH MAGNETIC TYPE

8. LYCRA FEEDER: SMG BRAND/ TEETH TYPE.

9. DOUBLE PUSH TYPE SINKER CAM DESIGN.

10. SIDE STAND ALUMINUM TUBE CREEL

11. D/8 TYPE TUBE CREEL WITH TUBE CUTTER

12. CYLINDER DUST CLEANER

13. FABRIC SPREADING STAND

14. MOTOR 5.5 HP - TECO – TAIWAN

15. CLOTH WINDER WITH 120 VARIABLE SPEEDS

16. CENTRAL STITCH CONTROL SYSTEM

17. AUTO 360ᵒ TURN ROUND DUST DISPOSAL SYSTEM

18. TOWER SPOT LIGHT

19. NEEDLE DECTECTOR: 3 PCS

20. AIR GUN WITH COL HOSE

21. TOOLS AND TOOL BOX
SKS-DJOP / Double

Jersey OpenCut circular Knitting machine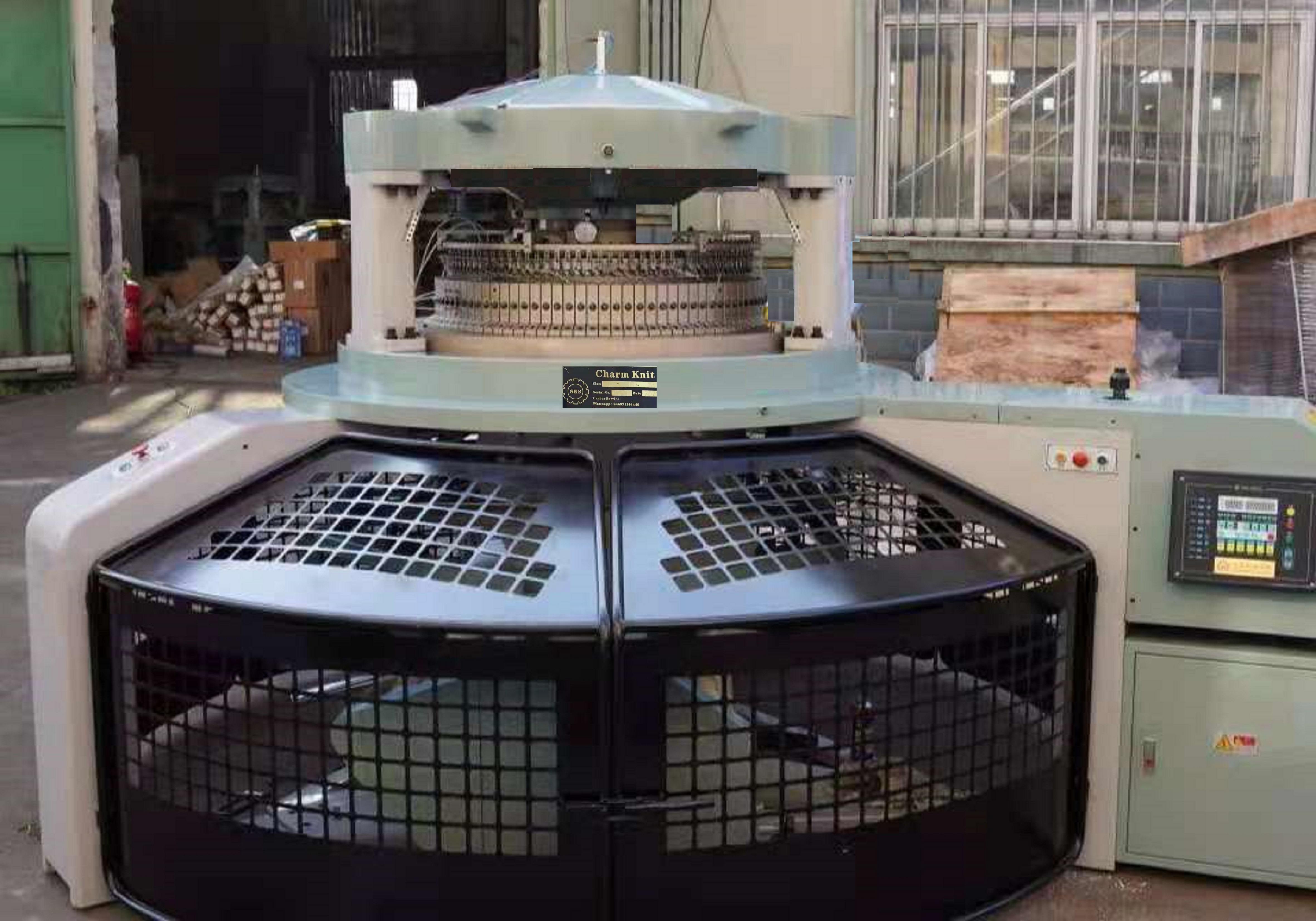 PILOT RUN every machine before ship, rpm speed is 22 rpm.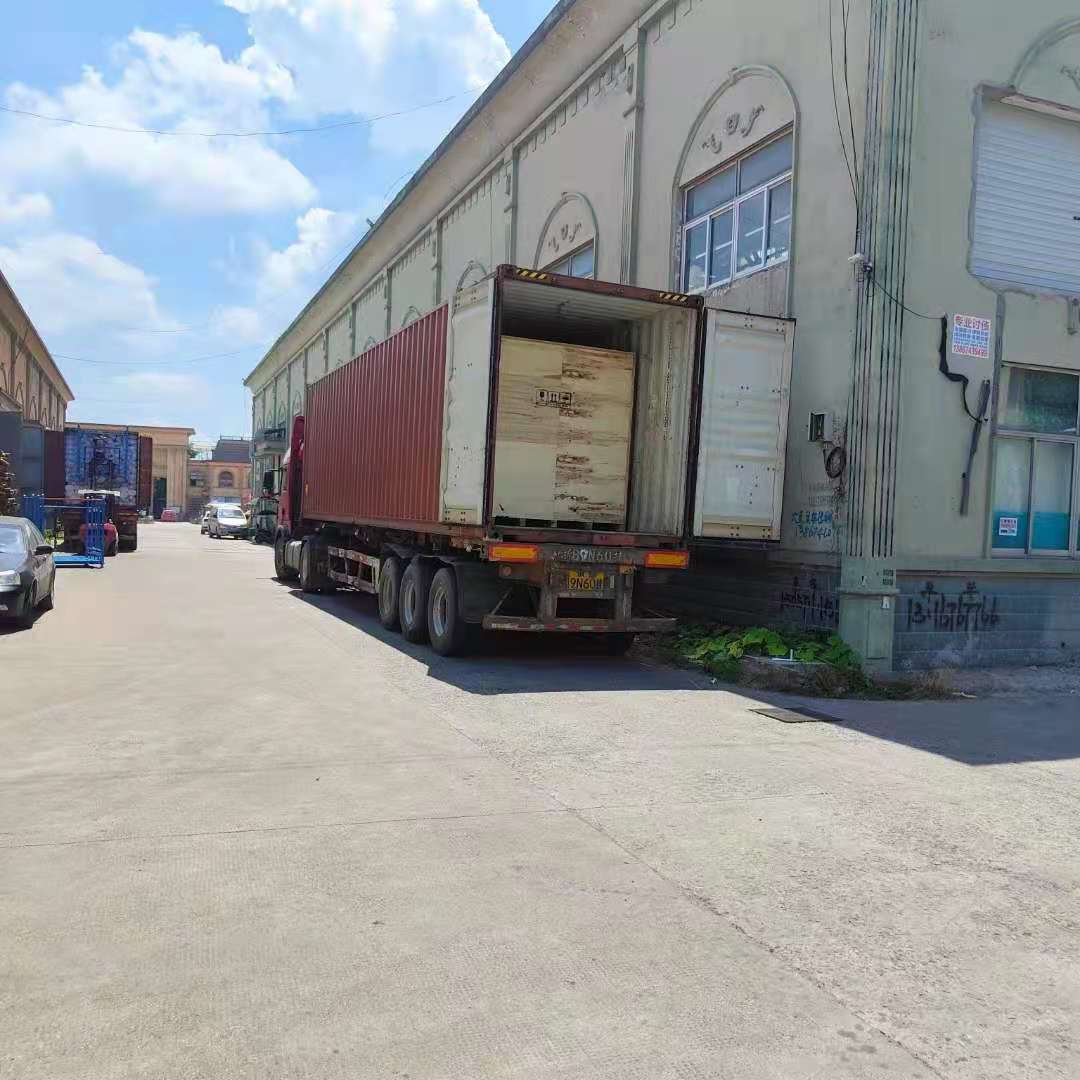 LOADING / SHIPPING = 100% SECURITY.