Dearton Industrial Co., Ltd, our company is a part of a large diversified group having its operations in Taiwan & ASIA, we are one of the top designing & manufacturing of circular knitting machine in Taiwan since 1991.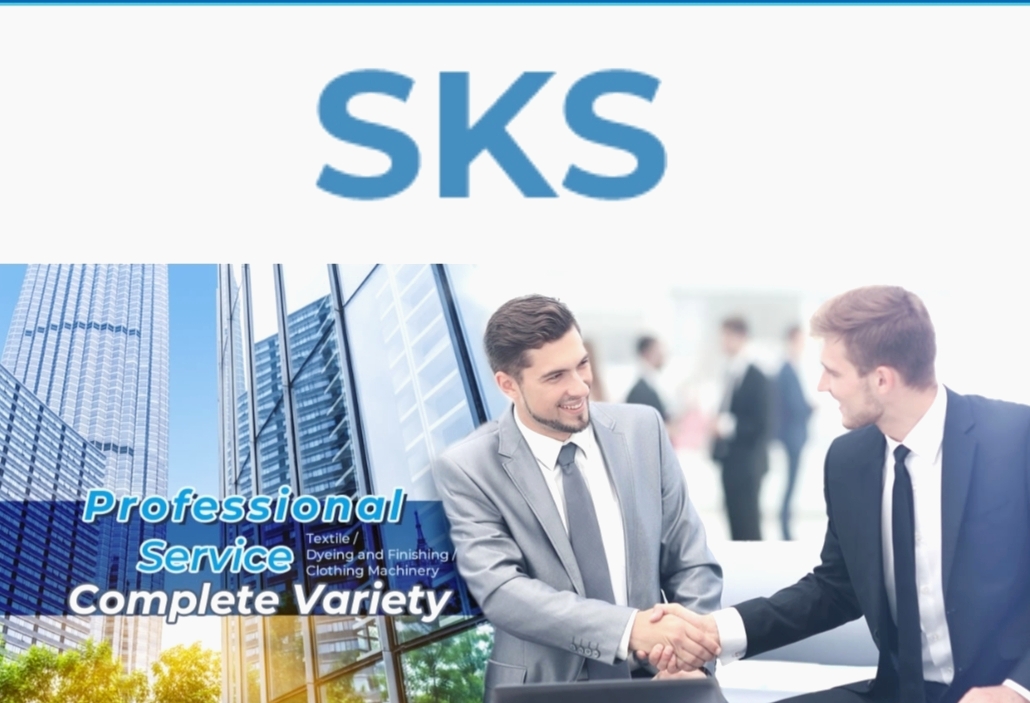 Quality First & Upgrade Clients Profits First, this is our spirit.






***

All our machines with EUROPE-CE certification !***





Mode: #ECO-1 ( Knitting Fabric 100% )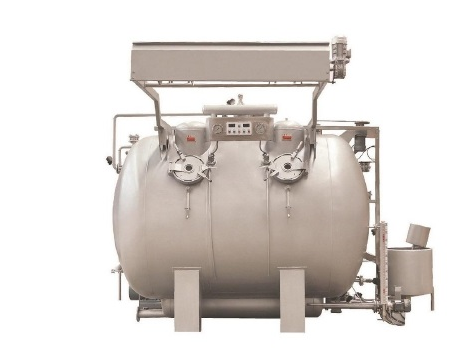 #ECO-1, SOFT-FLOW ECODYE is a HTHP water-flow dyeing machine newly developed.
Excellent level dyeing property and ultra-low liquor ratio for various kinds of fabrics, such as cotton, chemical fiber fabrics, woven fabric, knit fabric, etc.

Compared with those traditional dyeing machine, #ECO-1 has:
lower consumption of water, steam and auxiliaries, more functions,

lower maintenance rate, shorter process time and longer service life.
| | | | |
| --- | --- | --- | --- |
| Mode No. | Applicable Fabric | Capacity | Ratio |
|  SKS-AO1 | Knitted woven fabrics: 100% Polyester, Polyester blends | 1/2/4/6 | 1:3 |
|  SKS-AO2 | Cotton, chemical fiber fabrics, woven fabric, knit fabric | 1/2/4/6 | 1:3 |
| SKS-AO3 | Cotton rayon nylon tencel polyester T/R T/C etc. | 1/2/4/6 | 1:3 |
Reactive dyeing process, fabric absorption:200%
Process time includes loading and unloading
Technical Details
Adaptive vario nozzle system

Dual circulation system

Intelligent circulation tracking & synchronization system

Smart rinsing system

Auto self-cleaning filter

Main tank & liquor carrying parts are manufactured using stainless steel 316L

Touch screen controller

Teflon sheet chamber for smooth and secure fabric transport

Operating temperature 140℃

Minimum liquor ratio 1:3

Fabric speeds of up to 450m/min

Electro-pneumatic operated valves

Automatic seam detector

Frequency controlled pump motor & winch

1-6 fabric chambers per machine

Chamber capacity around 250kg

Analog dosing

Programmable automatic dosing of dyes and chemicals

Stainless steel control cabinet

Electronic water meter

Electronic measurement of liquor ratio

Unloading winch & plaiter

Operator platform with ladder

Fast dosing system, bypass function
Optional:
●Second preparation tank
●100% Hot water stock tank with heat exchanger, preparation of the complete process bath.
Feature:

●SOFT-FLOW ECODYE has two circulation systems: vertical & horizontal circulation. The high-concentration dye liquor will first dosing to the main tank through horizontal circulation system which can dilute the dye liquor evenly to avoid color difference. The concentration and temperature of the dye liquor in the tank can keep consistent through this double circulation system.

●Adaptive nozzle can adjust the gap (2-8mm), nozzle pressure (Max. 2 bar) and water flow automatically according to different type of fabric, width and weight. With this function can dramatically increase the applicability of fabric types and
100% Hot water stock tank with heat exchanger, preparation of the complete
process bath.

●
OPTIMIZE THE DYEING EFFECT
Swiss made nozzle actuator is equipped to ensure that the nozzle gaps are accurate and uniform, which can make the dyeing effect uniform and reduce the difference between different chambers. The automatic nozzle rinse function effectively avoids tedious manual Maintenance and reduces clogging.
●HORIZONTAL HEAT EXCHANGER WITH SELF-CLEANING FILTER
The unique horizontal circulation heat exchanger design can effectively reduce the temperature difference in the main tank to achieve a good dyeing effect.
The integrated design of heat exchanger and self-cleaning filter saves manpower & reduces cleaning time as a good measure of increasing productivity
●SMART PREPARATION TANK

It equips with high-precision proportional German made dosing valve, coil heating device and waterproof stirring motor. By these devices, the dye liquor can be evenly mixed, the temperature can be precisely controlled, dosing of dyestuff and chemicals can be programmable.

●100% HOT WATER STOCK TANK EQUIPPED WITH SEPARATE HEAT EXCHANGER
The independent heat exchanger provides a temperature rise rate of up to 5°C/min and control the temperature accurately to meet the stringent technical requirements. Precisely control the liquor ratio through 100% hot water stock tank effectively reduce the phenomenon of fabric wrinkles. Prepare hot water and auxiliaries for the dyeing process in advance can greatly shorten the process time.
●INTELLIGENT CIRCULATION TRACKING & SYNCHRONIZATION SYSTEM
According to the preset data, the computer automatically tracks and controls the circulation time of each chamber to ensure every chamber is synchronized and the fabric in each chamber has the same dye liquor contact time. It perfectly avoids the different dyeing effect which may be caused by different loading capacity, different length and different chamber.
●SMART RINSING SYSTEM

According to different fabric, capacity and color, SOFT-FLOW ECODYE can select the suitable washing process also automatically analyze the water turbidity to control the process. Compare with the traditional fixed-time washing process, smart rinsing system shortens the process time, save water & energy and ensure the same rinsing result.
●INTELLIGENT CONTROL SYSTEM
Fully automatic controller cooperates with programmable logic controller (PLC) and sensors all over the machine to realize automatic and intelligent control of the machine

●OPERATOR PLATFORM WITH LADDER
The lifting winch overhaul operating platform and ladder are provided for comprehensive safety protection.
●CONTROL SYSTEMS
Our fully automatic SOFT-FLOW ECODYE can be equipped with any controller system.