Our company is a part of a large diversified group having its operations in Taiwan & ASIA. We are one of the leading manufacturer with exporter of Textile & construction equipment and its related commercial products, including mechanical, electrical, instrumentation and many other areas.

With highly skillful experienced people, group strength and associates in other countries, we are a dependable supplier who can offer a complete package of
equipments for textile & construction & metal & Power industry. All our machinery with CE certification, UL . Therefore, Europe and America buyers can import our products, past 26 years, we sold products to France, Italy, Poland,Russia,..etc.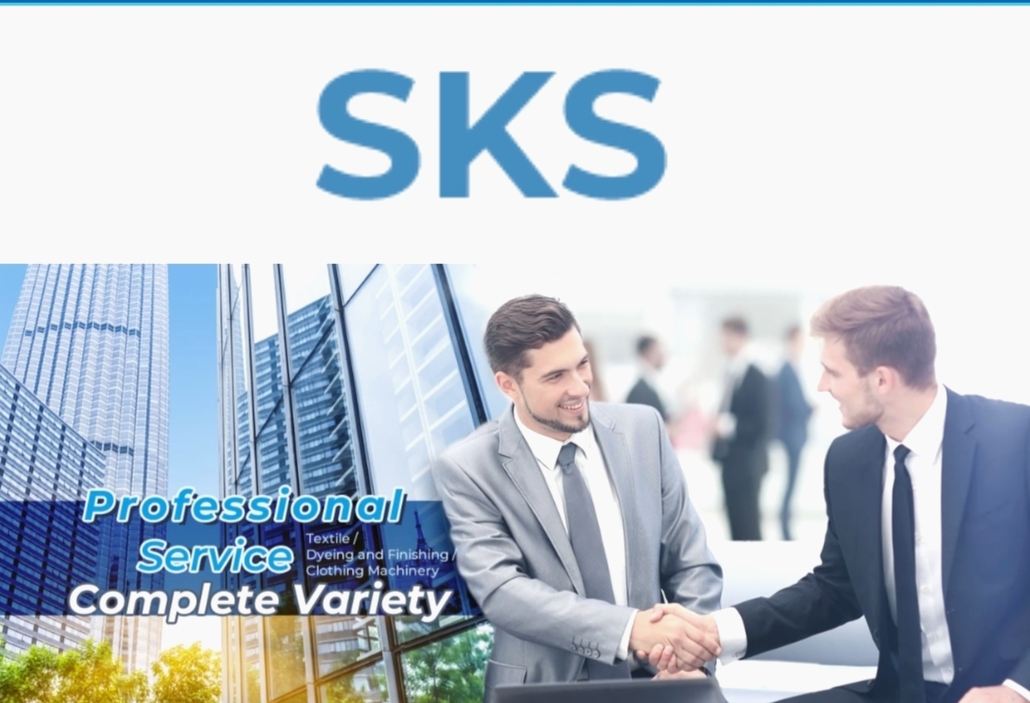 | | |
| --- | --- |
| #SKS-568CS | Semi-Auto Fabric Roll Packaging Machine |
| #SKS-568 | Auto Fabric Packaging Machine |
#SKS-568CS
/ Semi-Auto Fabric Roll Packaging Machine
C = Cutting the PE film
S = Sealed the Fabric roll by Heating Air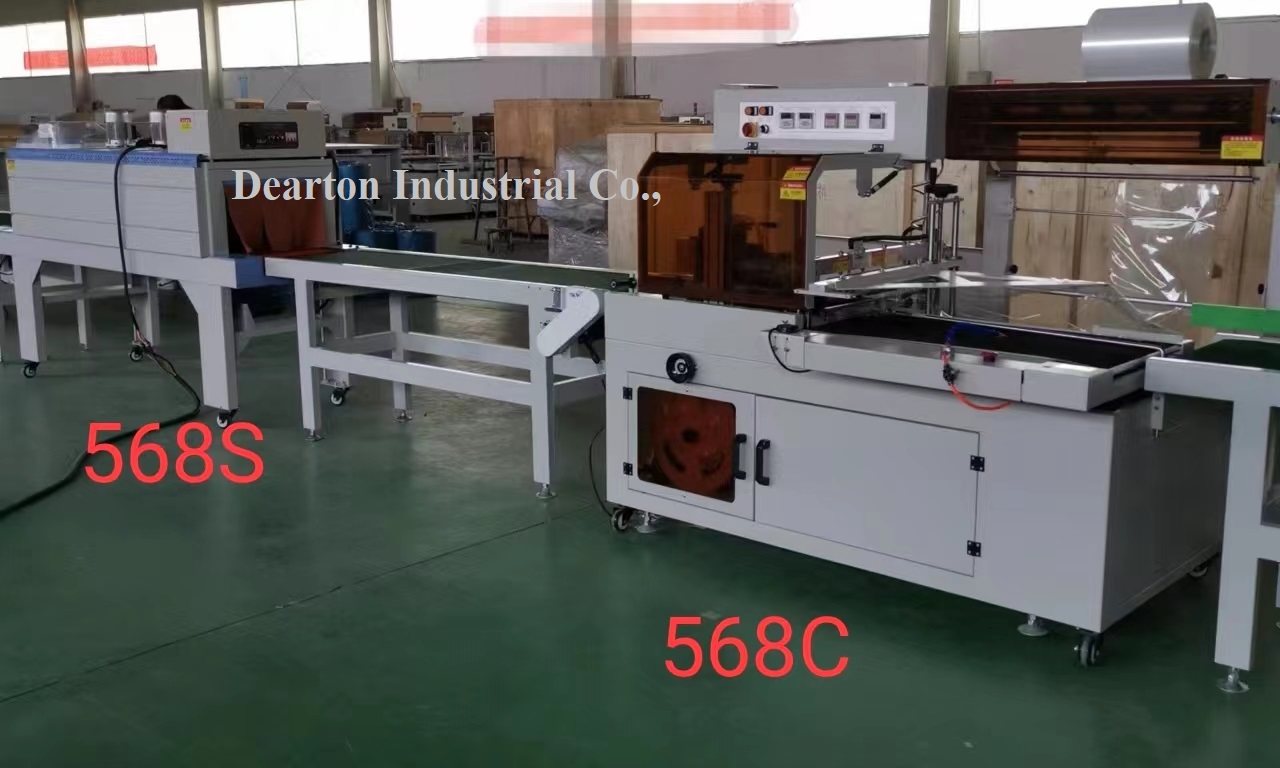 PARAMETER:
SKS-568CS =

SKS-568S

SKS-568C

Fabric Width ( Max)

30 cm

Seal Width ( Max)

65mm

Electric Power

1.5KW

18KW

Speed Capacity

0-16 m/min

0-16 m/min

Power

220V 50/60HZ

380V 50HZ/60HZ

Air Compressor

5(Kg/cm2) )

/

Machine Weight

350

㎏

300

㎏

Machine Dimension

L 2100×W 1100×H 1450 mm

L 2500×W 820×H 1500 mm




Chanel

L1800 × W500 ×H 400 mm
Feature: ( SKS-568C )
1.The sealing and cutting knife is treated with special alloy material sprayed with Teflon. The sealing and cutting are not sticky, the sealing is firm, the sealing and cutting do not emit smoke, and there is no pollution. The sealing frame is made of high-quality alloy steel, the sealing quality is stable, and the frame is not easily deformed.
2. The whole machine is equipped with a complete set of automation system, equipped with photoelectric detection, which can realize high-speed, unmanned automatic operation.
3. It is convenient to change the specifications of the product, and it can be easily completed by just adjusting the hand-wheel, and the operation is easy and simple.
4. It can be directly connected to the production line.
5. It has a protective function to prevent miss-cut packaging and protect the safety of operators.
SKS-568S/
Features (Heating Jet shrinking machine)
1. The perfect combination of Schneider AC contactor and high-power solid-state voltage regulator with intelligent temperature control makes the system temperature more accurate and the service life is greatly extended.
2. The solid roller conveyor belt is adopted, and the roller jacket is made of high temperature resistant silicone tube. Can withstand heavy objects and is not easy to wear. (Optional mesh conveyor belt)
, High-power wind-driven motor, to ensure enough strong wind power to make the packaging to achieve perfect packaging effect at one time.
3. The stainless steel inner tank is used, the temperature and heat transfer are fast, the heating is uniform, the energy consumption is low, and the service life is long.
3. Scope of use:
Batch shrink packaging for software, food, cosmetics, printed matter, pharmaceuticals, beverages, hardware and plastics and other industries, suitable for various shrink packaging materials such as POF, PE, PVC, etc.
4. Optional:
1. Connected feeding conveyor line.
Pack small-sized products and increase the conveying and sealing device.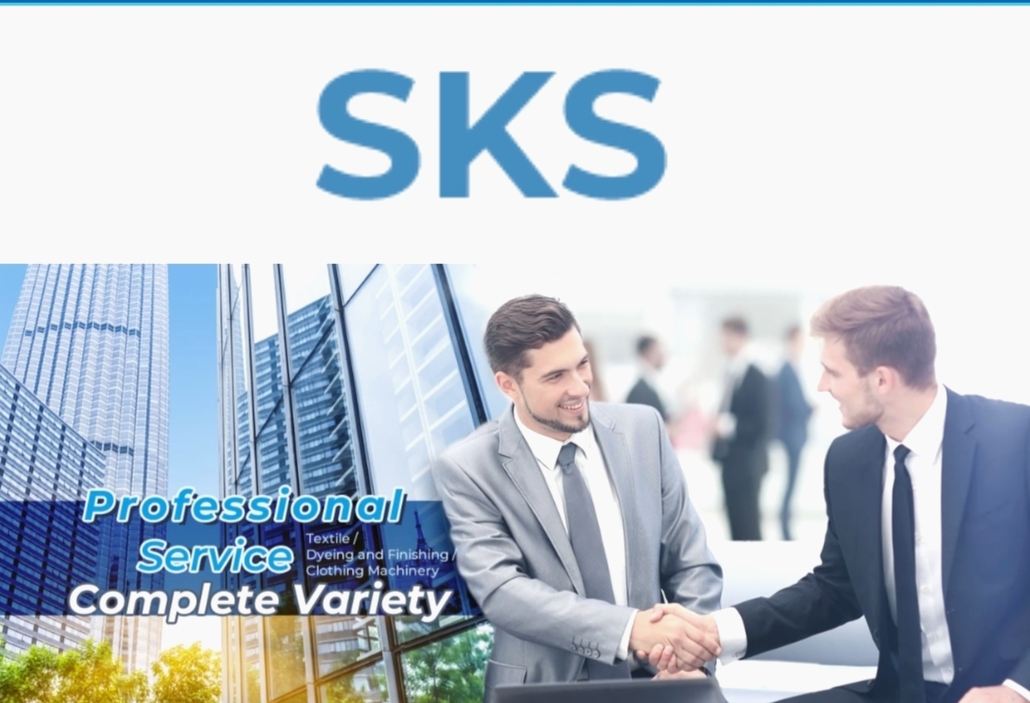 #SKS-568
/ Auto Fabric Roll Packaging Machine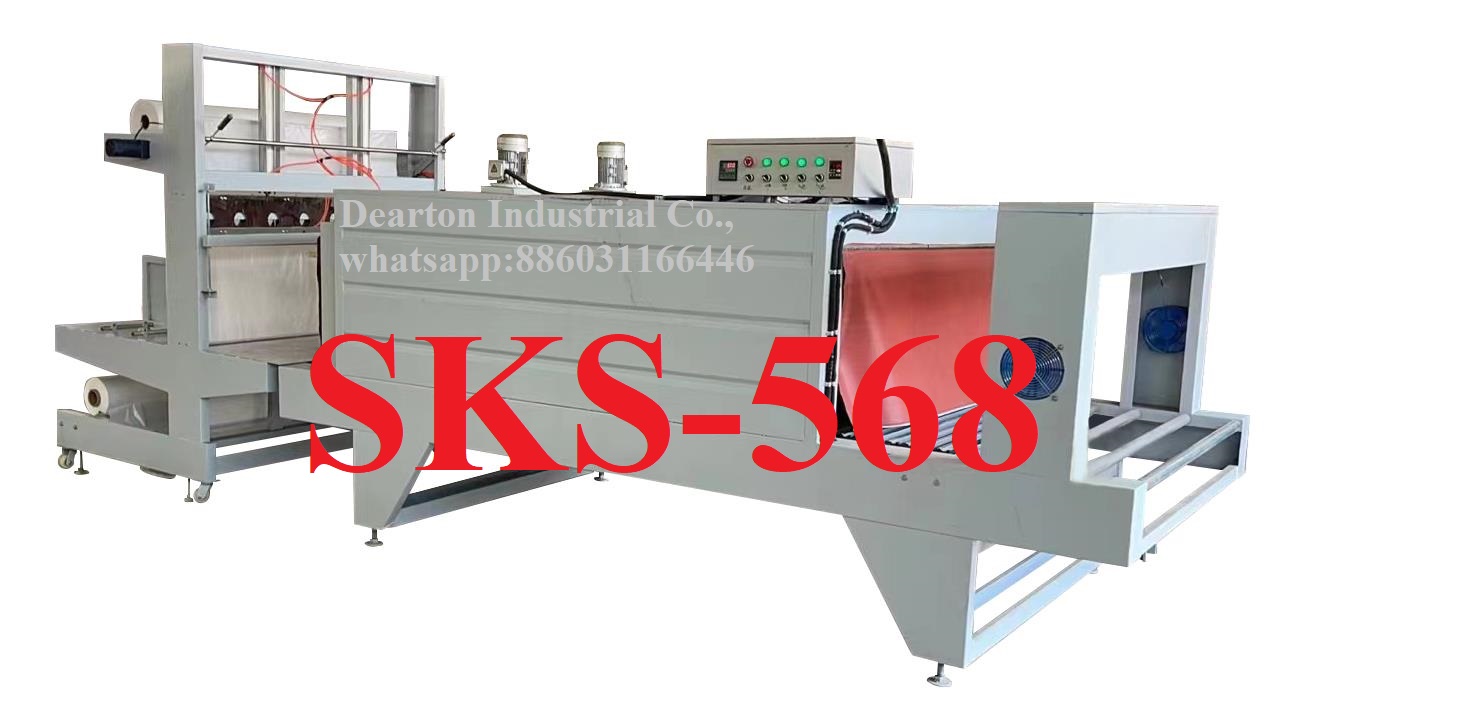 #SKS-568 Fabric roll packing
machine is widely used in textiles, beverages, food, electronics, toys, hardware products, cosmetics, medicines, daily necessities, electrical appliances and other products. The packaged products have beautiful appearance, cleanliness, dust-proof, moisture-proof and damage-proof, and are easy to handle and store. , greatly reduce product loss, and low cost.
Technical
Features
1. The core of the control part - the use of intelligent electronic control to control the work of the entire program, so that the performance of the whole machine is greatly improved
2. The action execution part adopts high-quality AirTAC cylinder to make its work more coordinated and stable
3
. The key element of each control point---the sensor, uses high-quality products to locate and detect various signals, and its performance is very stable
4
. Adapt to a wide range of packaging sizes, and can be adjusted at will according to the size of the packaging and the number of packaging
5
. In order to make the operator and the machine itself play a more safe and effective role, the machine adopts unique advanced technology and sets up a number of automatic protection measures to ensure the safety of the machine and the operator
6
. Luxurious shape, unique structure, excellent quality, practical functions, beautiful appearance
Technical Parameters
| | |
| --- | --- |
| 1, Suitable for shrink film | PE, POF, PVC, PP |
| 2, Packing speed | 0-10Packing/minute |
| 3,Working pressure | 4-6Kg/cm2 |
| 4, Heating tube power | 30KW adjustable |
| 5, Film width | Max590mm |
| 6, Film thickness | 0.03-0.25mm |
| 7, Conveying speed | 0-10m/min |
| 8, Sealing and cutting time | 0.01-1.5s |
| 9, Shrinking furnace size | 2000*3500*1800mm |
| 10, Load capacity | Max.40kg |
| 11, Sealing cutting machine size | 1700*2000*2200mm |
| 12, Power | 3KW |
| 13, Power supply voltage | 3Phase 380V 50HZ |
| 14, Machine dimensions | 5300*2000*2200mm |
| 15, Machine weight | 1000KGS |