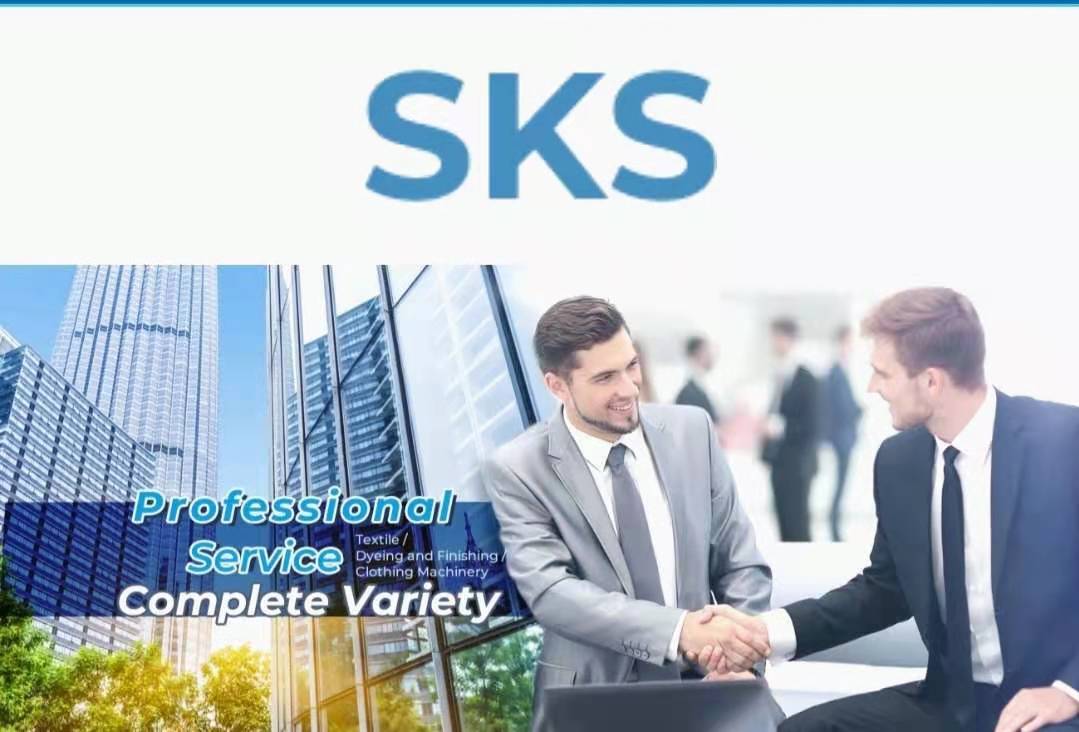 #SKS-601
F
abric fusing machine
#SKS-601,
automatic bonding machine is a new generation of clothing machinery and equipment, suitable for clothing production lining and fabric bonding, but also can be used for all kinds of fabric, material shrinks in the process of drying ironing, can be a multi-purpose machine, so this machine is a modern clothing production line essential equipment for many years. Belt continuous input, high production efficiency.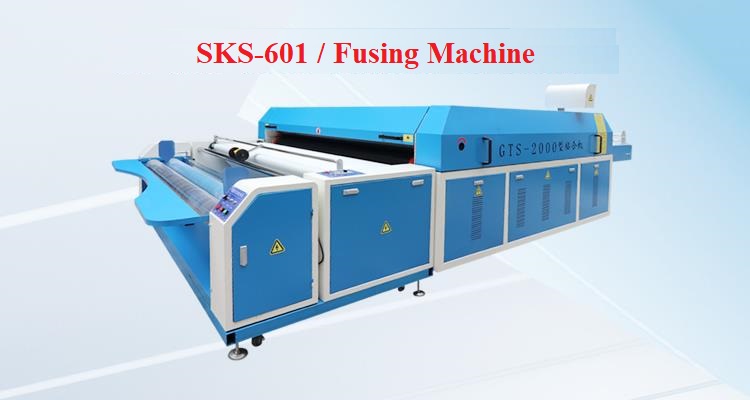 1.Spiral dial, strengthen the ability of cutting off, and not easy to bubble deformation.
2.Automatically adjust up and down deviation belt, smooth walking.
3.Electronic temperature regulators and special heating equipment to minimize temperature differences.
4.The teflon belt can keep the heat to a certain degree, and its cleaning cloth rod can keep
the belt clean at any time.
5.Use automatic opposite edge control system let the fabric bond neatly.
6.Equipped with automatic delay stop and power failure manual protection fluorine belt device.
Main Function:
1.The front cloth feeding rack is equipped with flexible automatic edge matching system
, which can make the cloth neatly bonded before entering the main machine.
2.There are 5 groups of movable cloth racks for feeding, which can be operated by one person and save manpower.
3.Rewinding system is equipped with rewinding function, self-tracking host speed adjustment automatically rewinding, improve efficiency.
4.The receiving system is equipped with infrared automatic edging system to make
the cloth rewinding more orderly.
5.Using this system can improve the working efficiency more than 5 times than manual operation.
Technical specification
:
| | |
| --- | --- |
| Max Pressure | 6 kg/ cm2 |
| Power Supply | 60 kw |
| Voltage/Frequency | 380 V/50-60 HZ |
| Fusing Width | 2000 mm |
| Fusing Time | 10-30 sec |
| Weight | 1000 KG |
| Dimensions(L×W×H) | 4800*2700*1600 mm |