Our company is a part of a large diversified group having its operations in Taiwan & ASIA. We are one of the leading manufacturer with exporter of Textile & construction equipment and its related commercial products, including mechanical, electrical, instrumentation and many other areas.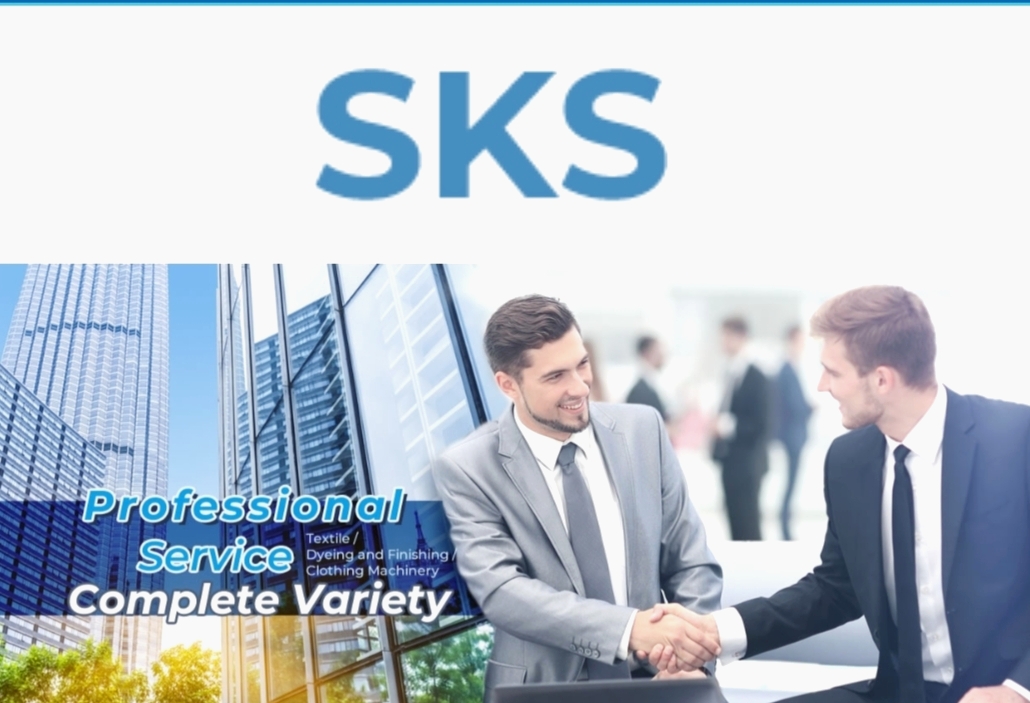 TRUST is our business principle! HONESTY is our rule! We offer the advanced service on projects of machinery equipment & industrial parts to upgrade your profits. Past 26 years, overseas friends they like our products so much, because we adheres to the mutual spirit of Be generous in virtue to arrange the prompt production lines to maximize your import profits. Our superior machinery equipment & Industrial products can be shipped in 2-6 weeks after your confirmation. We expect to build the long term FRIENDSHIP with Your company.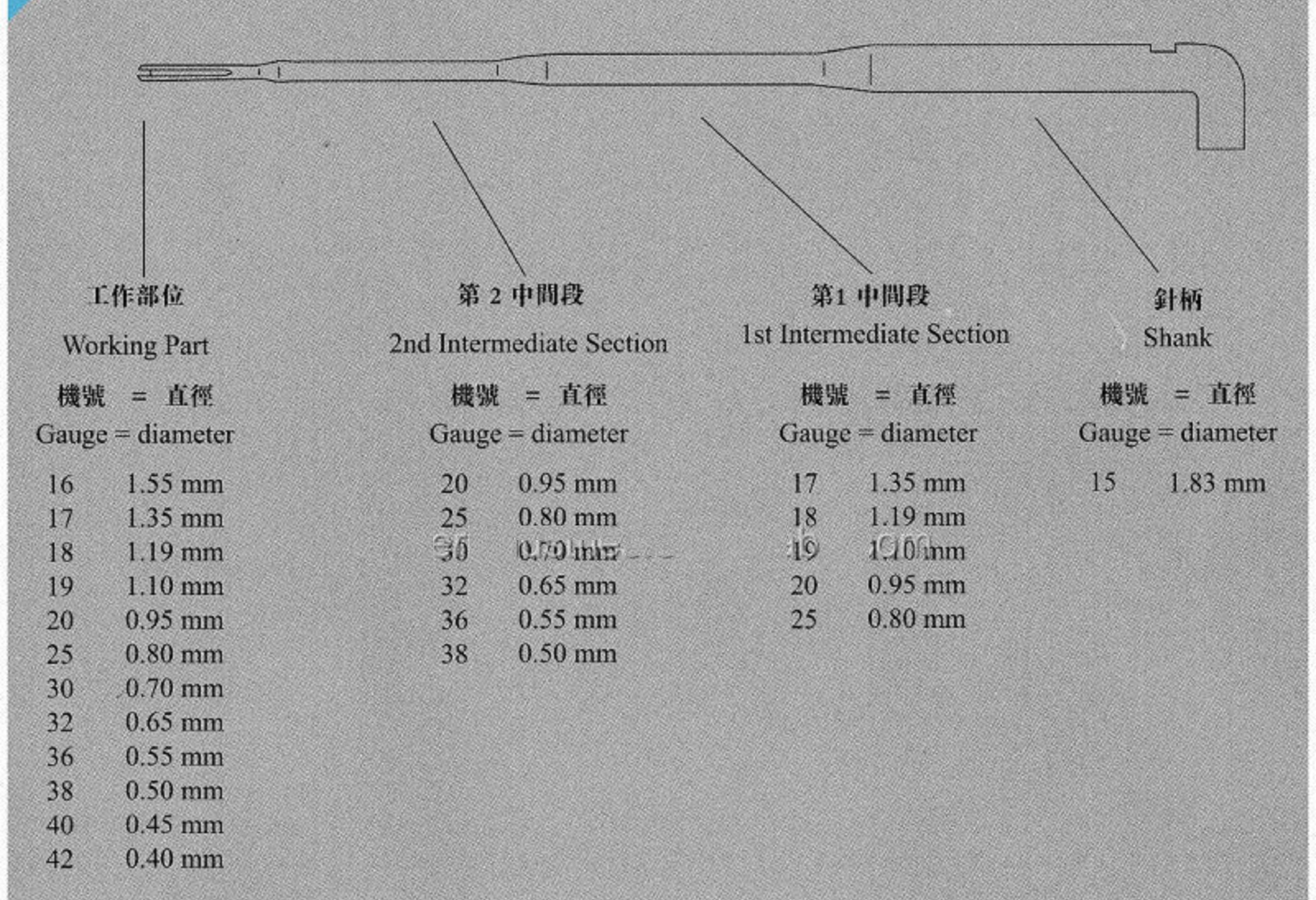 Our Felting needles fit for Punching Machine, such as GERMANY DILO,
1. Carpet
2. Filter felt.
3. Leather products
4. Automotive chair..etc.
5. The Doll, Velvet Products.....etc.

# NEEDLE RANGE: we make Feling needle at different gauge (38G, 40G, 42G, 43G and 46G) for:
1. Triangular needles
2. Inverted triangular needles (reverse barb).
3. Star needles,
4. fork needles,
5. Spiral triangular needles.
6. Spiral tar needles.

# INTERNATIONAL REGULATION: We make different needle specification according to the GB/T19001-2000 & ISO9001: 2000 quality standard. With strictly quality control, through various important styles, barb spacing, barb style, finish and so on in order to meet their requirement from various fields.

Your buyer shall give you the needle number: Ususall, your clients must give you the needle number ( 90% from GROZ BECKER brand and 10% from FOSTER brand ). because GROZ BECKER is the top in this field.

After you have the needle number, please pass the number to me, after that, we will mail follow to you:
Data drawing & parameter detail.

Best price. ( ex.work )

Gross weight. ( Reference : 10000 pcs = 17.5kg. ( +-2% )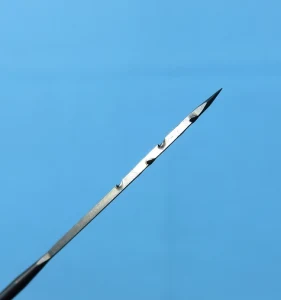 *15*18*42*3 1/2 R333 G1002 Triangle for

Nonwoven Floor Covering Felt *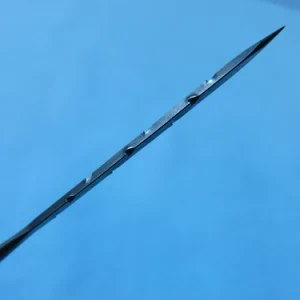 15*18*36*3 M222 G3067 for Fabric Felt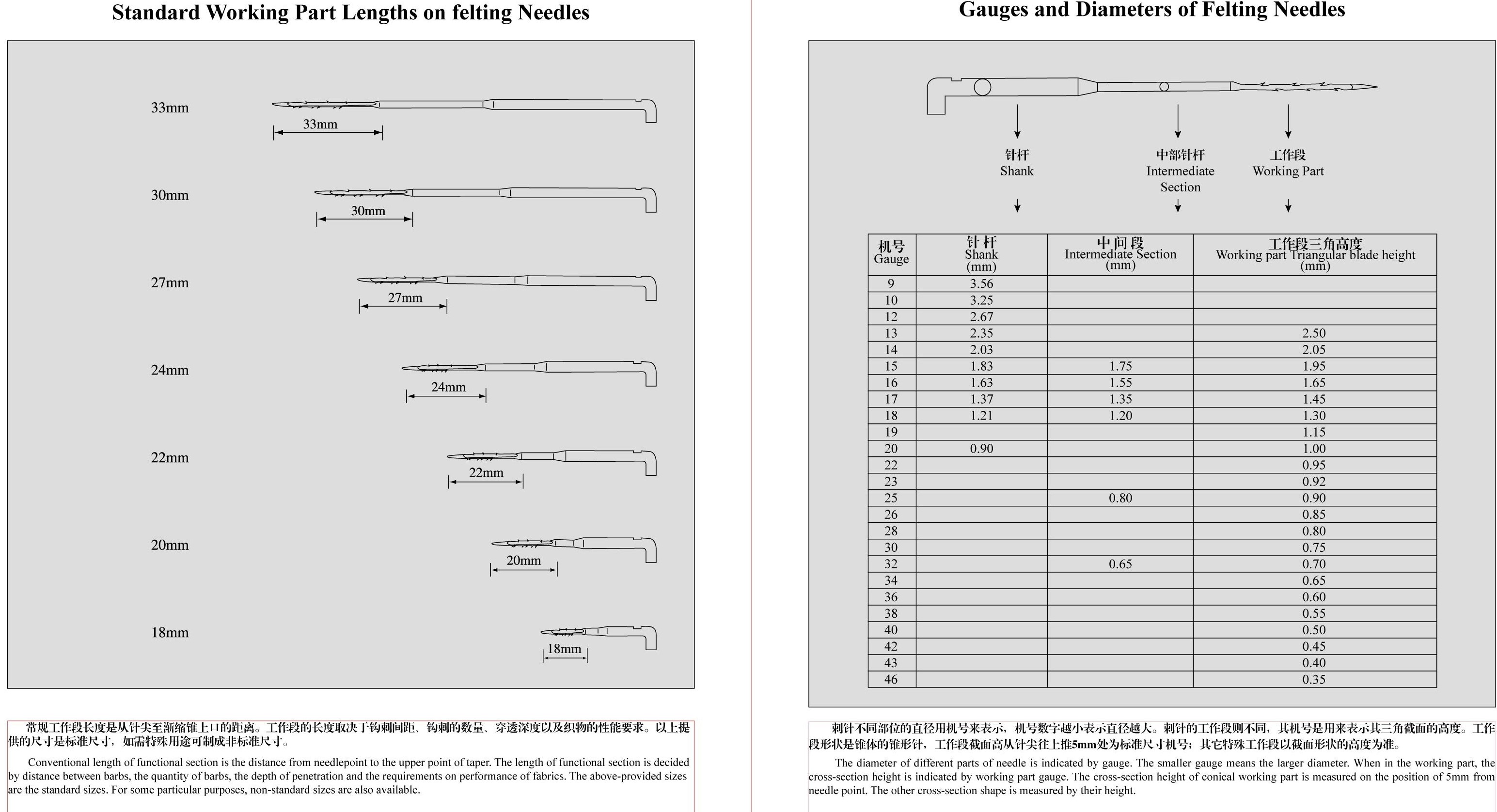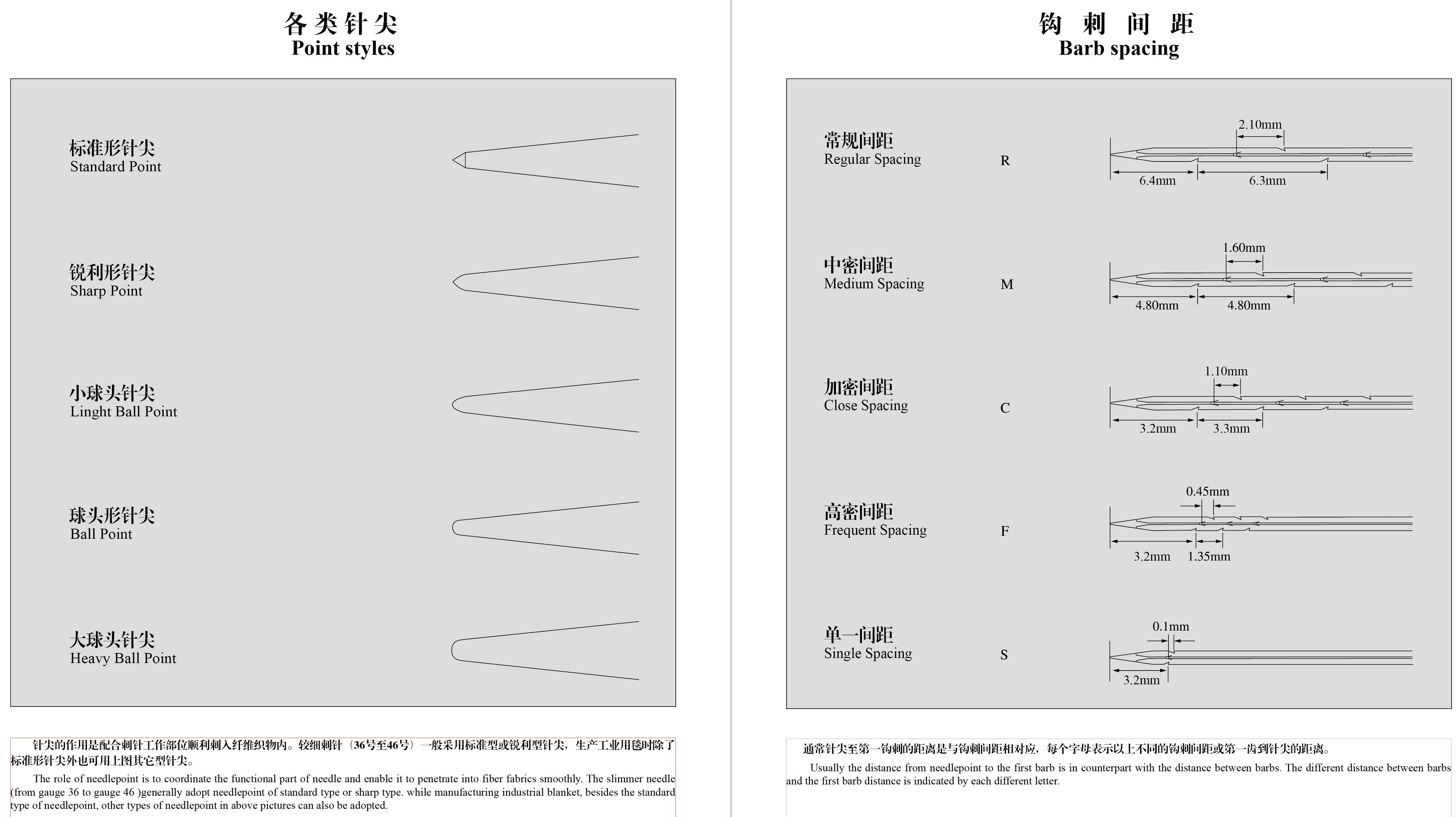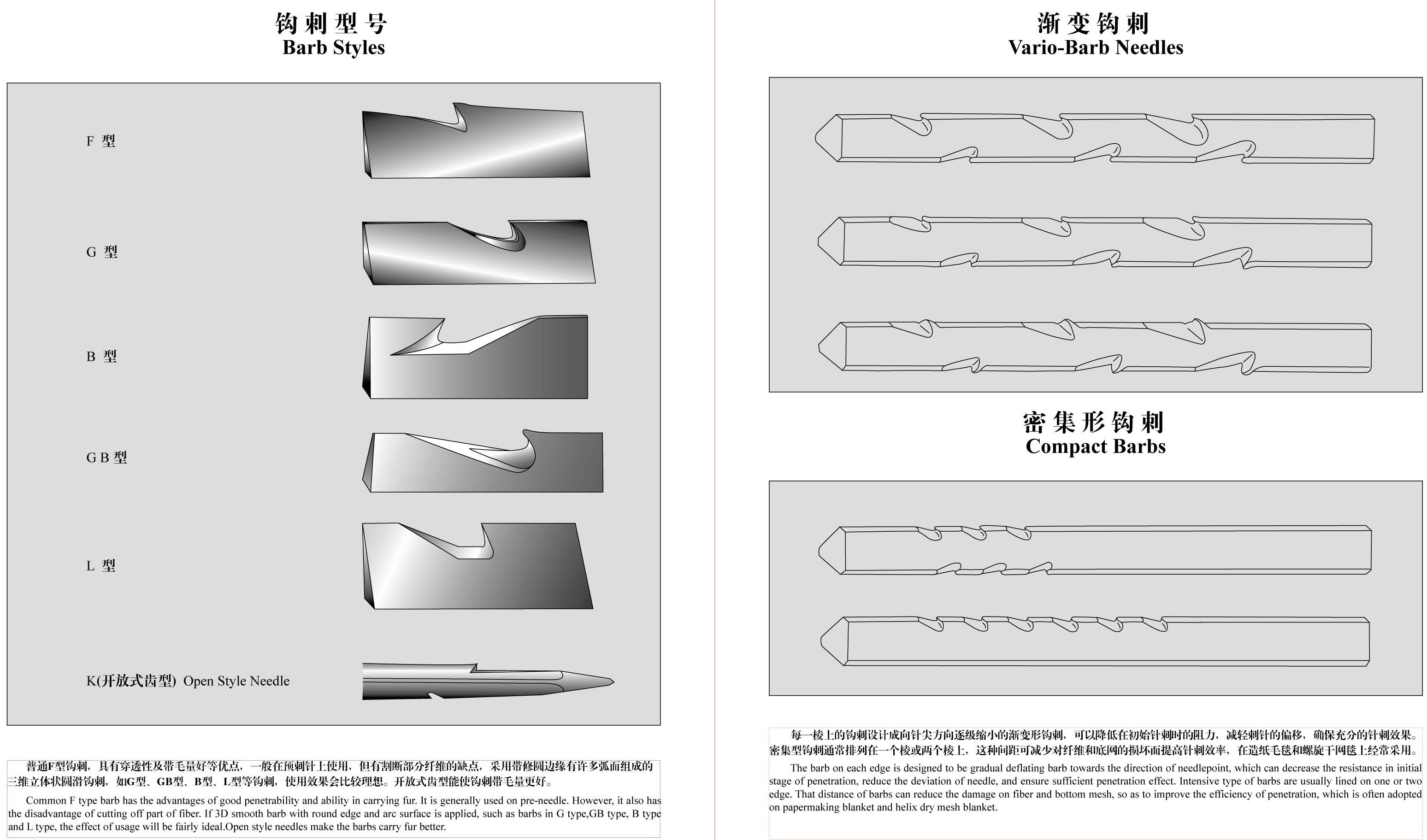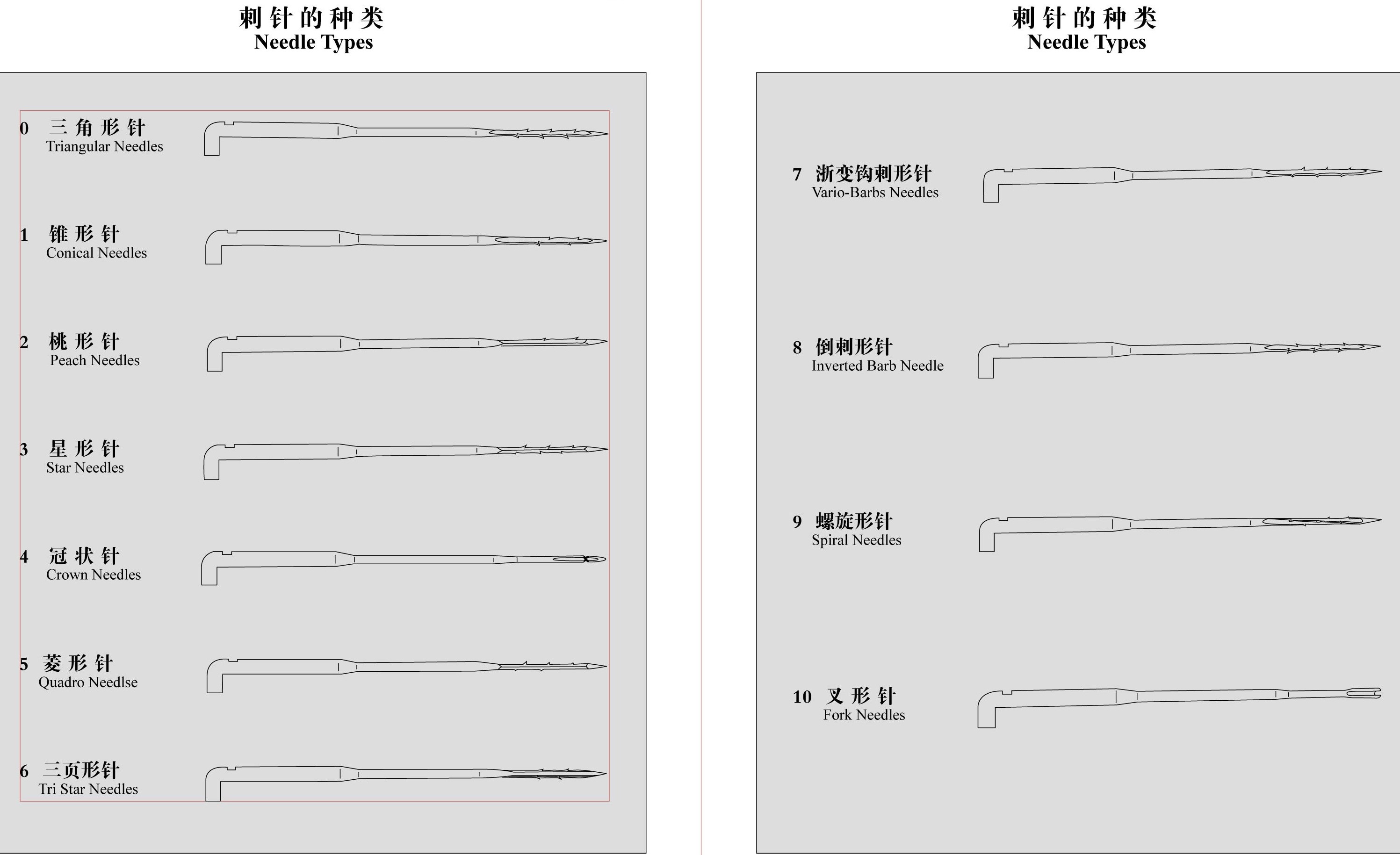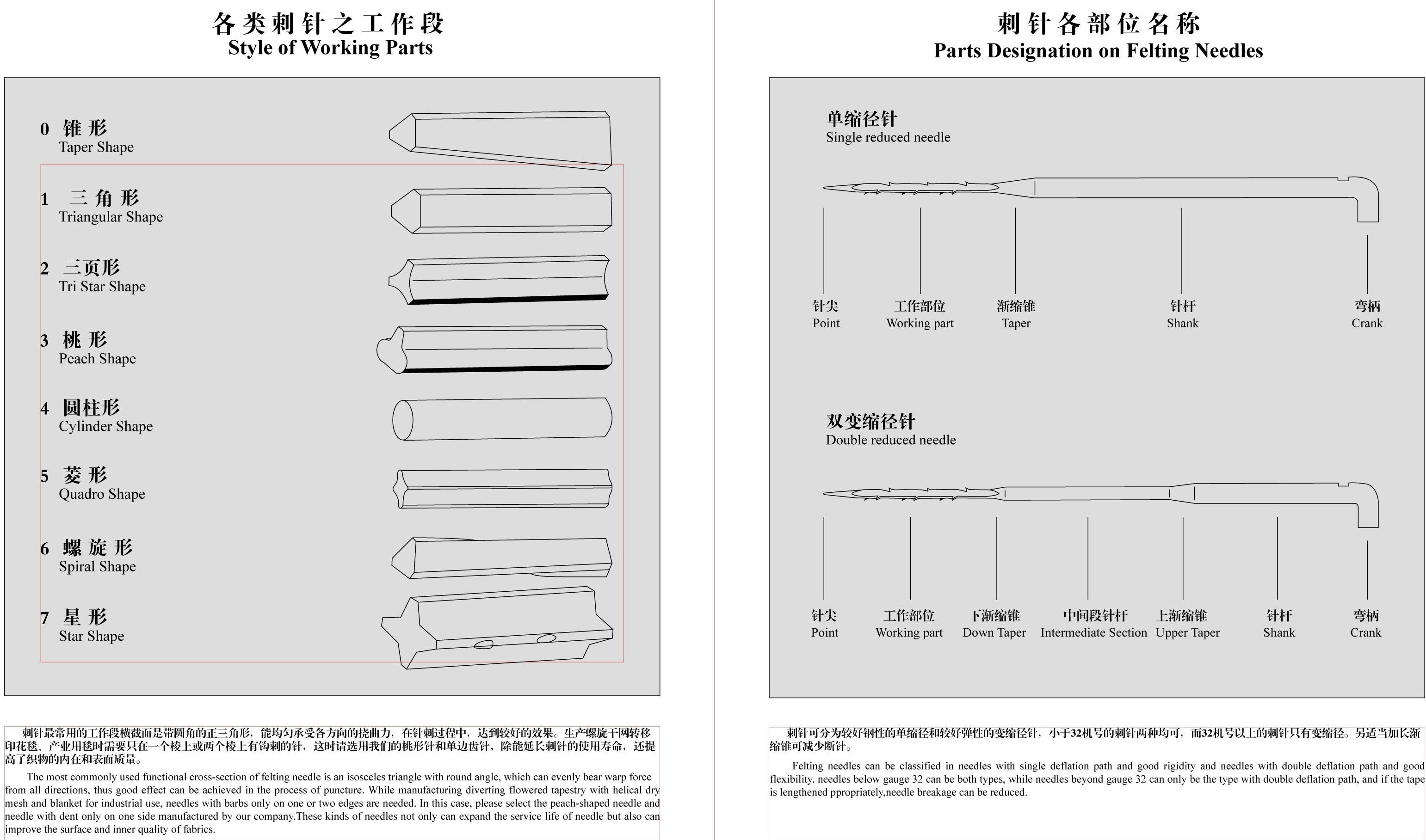 Needle No.

Gauge number

Ex. Work Price

1

15×18×25×3×R333

G2007

USD

2

15×18×25×3/5×R333

G1002

USD

3

15×18×28×3×R333

G2007

USD

4

15×18×28×3/5×R333

G1002

USD

5

15×18×30×3×R333

G2007

USD

6

15×18×32×3×R333

G2007

USD

7

15×18×32×3/5×R333

G2007, G1002

USD

8

15×18×34×3×R333

G2007

USD

9

15×18×36×3×R333

G2017

USD

10

15×18×38×3×R333

G2007

USD

11

15×18×40×3×R333

G2007

USD

12

15×18×42×3×

R222

G2007

USD

13

15×18×42×3×

R333

G2007

NONE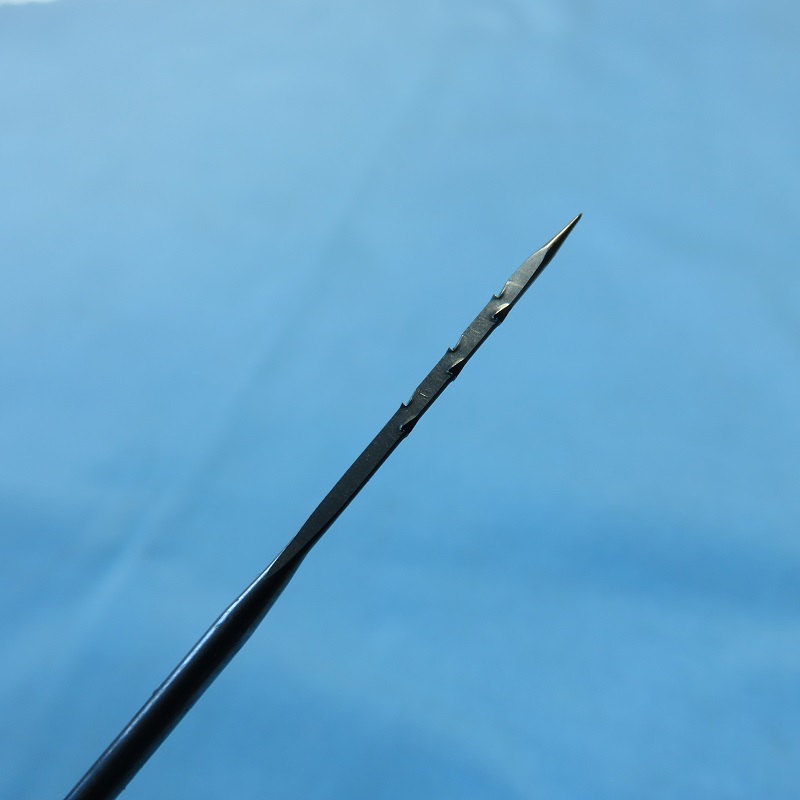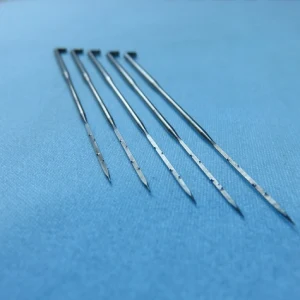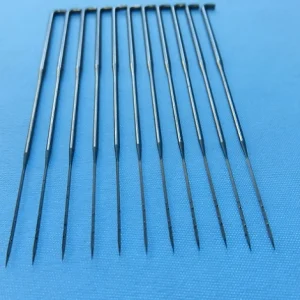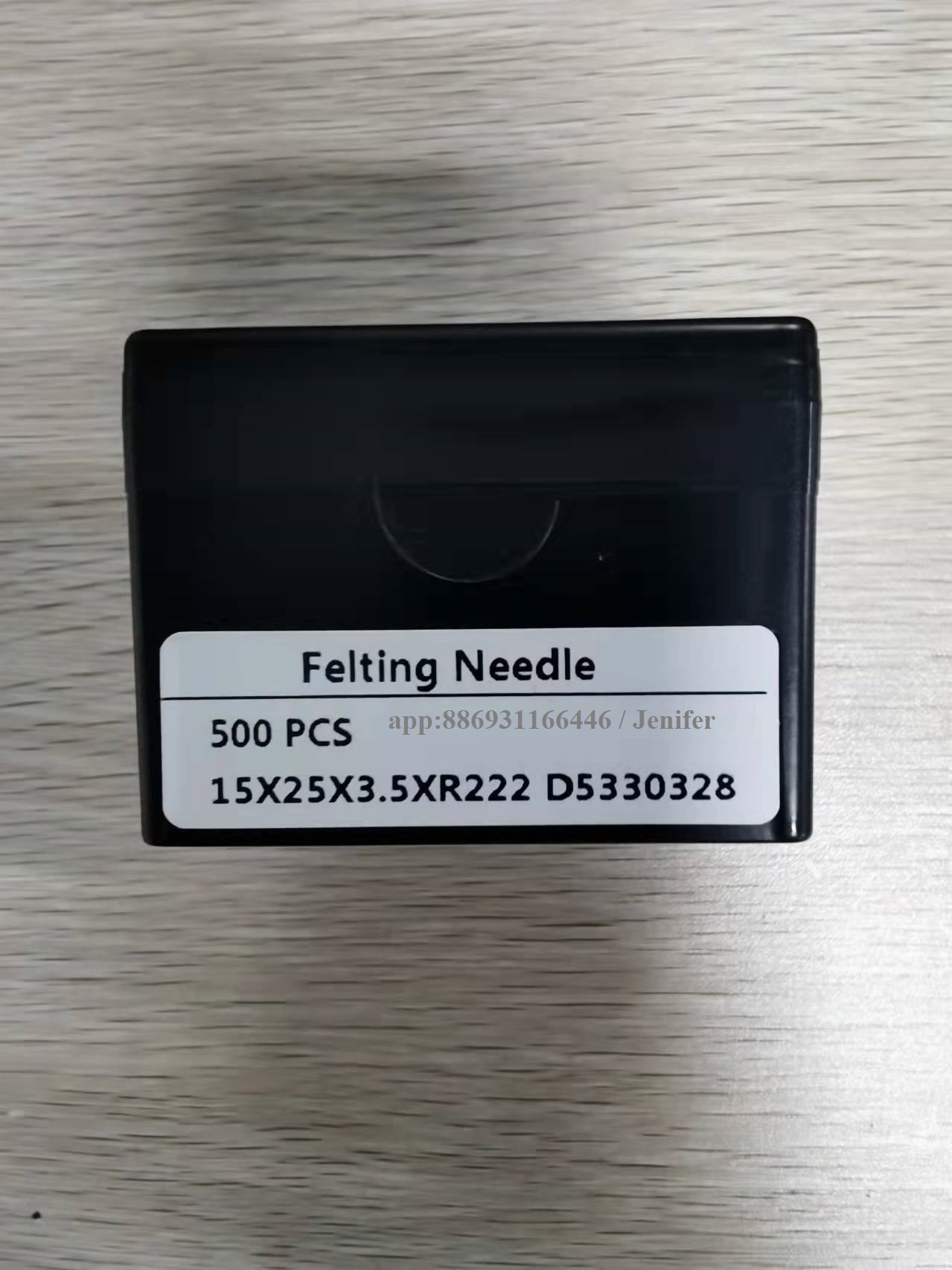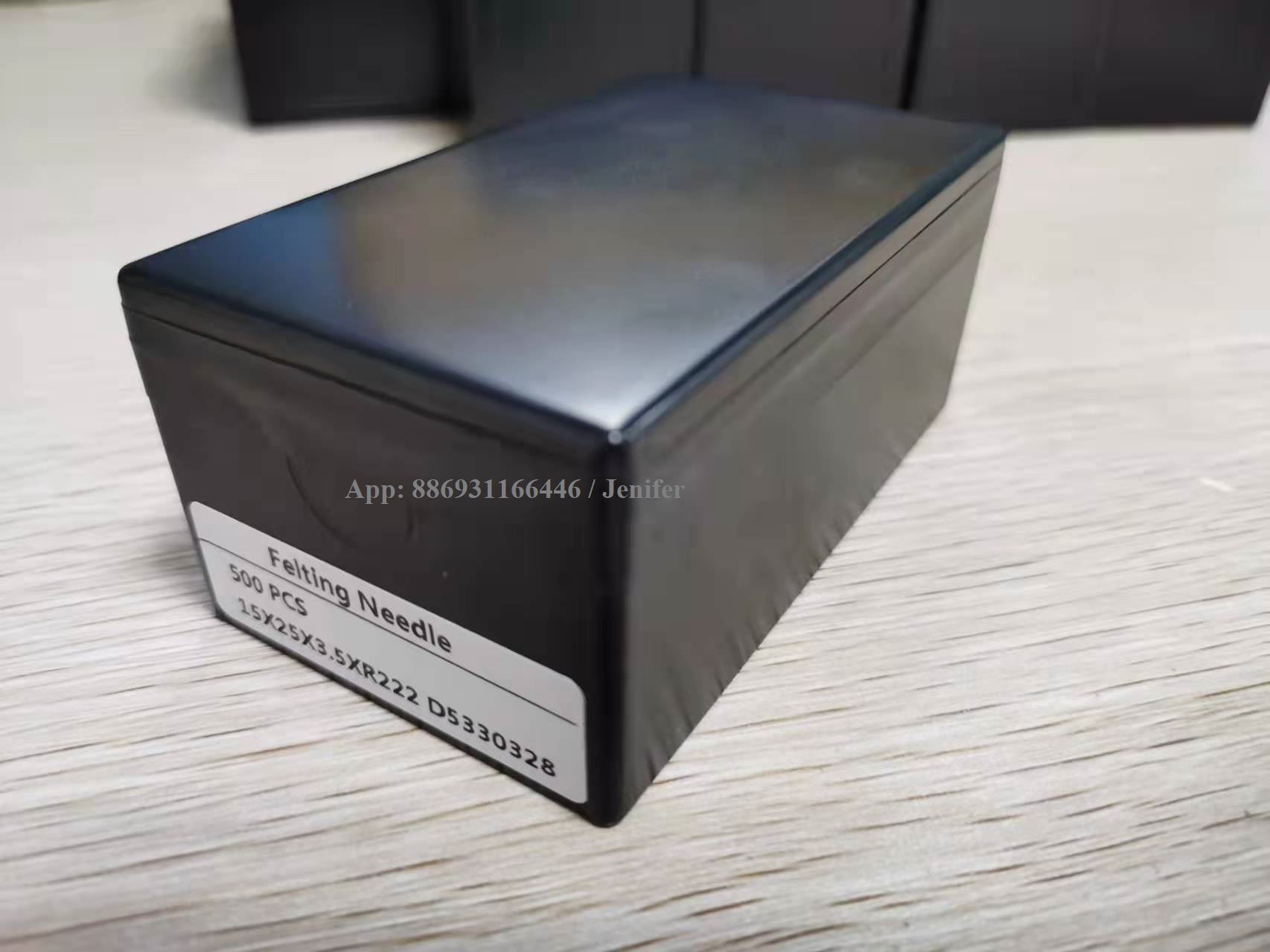 *** 500 PC/Needle Box , 20 Needle Box / Carton , 17.6kg / Carton ***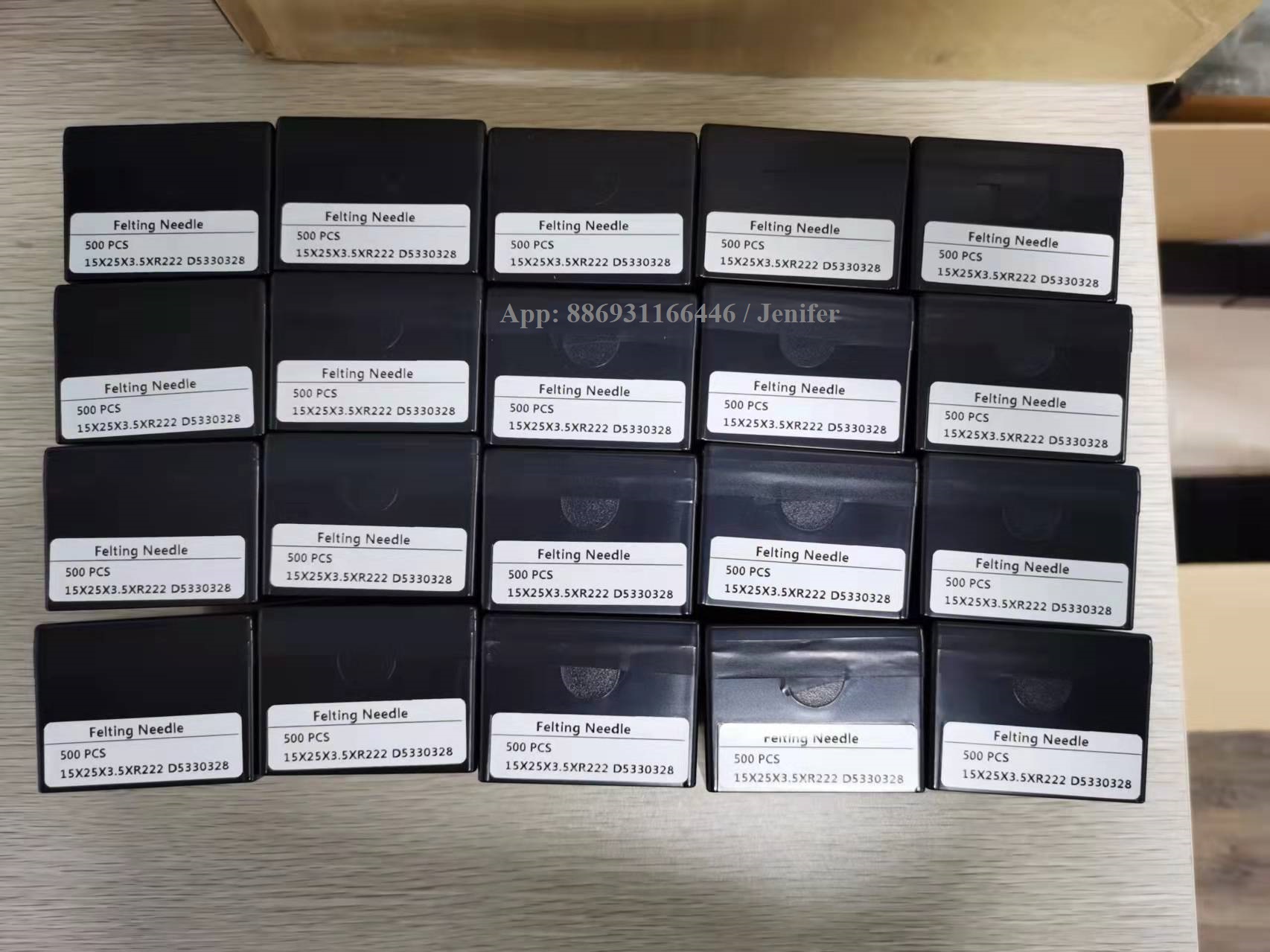 To learn more about what we can do for you. Please do not hesitate to contact us at any time. We believe our needles will improve your product quality and increase your production efficiency. It will benefit you. We are looking forward to establishing a good and long-term business cooperation with You.